Steve Cathie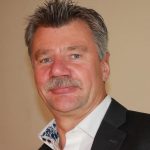 Steve joined the industry from school as an apprentice litho printer. He obtained an HND in print technology and went on to work in the R&D department of the McCorquodale Print Group. After a period running a security print facility within this group Steve joined Heidelberg UK where for ten years he was responsible for web press sales. Using this experience Steve then switched to the used machinery sector to provide web printers with a credible, high quality and cost effective alternative to buying new presses.
Steve has an in-depth knowledge of the commercial heat-set, newspaper, direct mail and packaging sectors of the printing industry. Today JanusTech are a leading supplier of quality used web press solutions to many of the industry's most discerning printers.
Peter Fiedor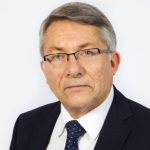 Peter joined Strachan Henshaw Machinery as an apprentice engineer and rose through the ranks to become responsible for the sales of the range of paper converting equipment. Peter was also involved with the design and development of the SHM Variquik book press and subsequently became responsible for sales of all SHM book presses achieving over 40 sales of the Variquik printing system worldwide.
Peter now uses his vast experience in this market to head up the book division at JanusTech and is responsible for global press sales to the book printing sector.
Sorina Howell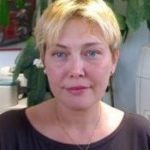 Since joining JanusTech more than 10 years ago, Sorina has provided valuable support to the team. She is delivery focused and feels at home surrounded by post-it notes and complex technical terms such as "Slitter/angle bar section for ½ + ½ and ⅓ + ⅔ ribbons".