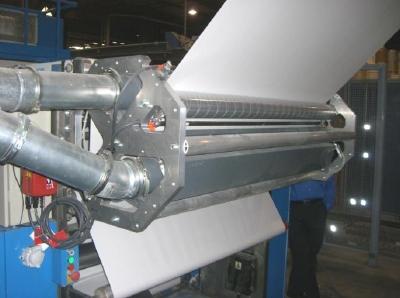 The PAPERCLEANER has been designed to provide a simple and cost effective solution to the cleaning of the paper web for newspaper and web book printing presses.
This preventive process removes the paper dust from the web and thereby prevents any fast accumulation of paper dust on the blankets and inking rollers.
The result is a lower requirement for blanket and ink roller cleaning enabling higher productivity to be achieved.
Furthermore, the operating environment is less dusty, the washing processes are optimised, waste is reduced and printing quality over the length of the run is improved.
The system is a quiet, compact unit which acts on both sides of the web and is maintenance free because no critical adjustments are required, the unit is also easy to use and operate.